WILL RUSH BEING PRESENTED WITH HIS CHIEF SCOUT'S AWARD IN OTTAWA, JUNE 15, 2013
The Chief Scout's award, is the highest award that a Scout can receive.  Will Rush was one of two Heritage Area Scouts that qualified for the award this year.
In recognition of his achievement, the 115 TH Ottawa (Parkwood Hills) Scouts Group presented Will with a single-burner camp stove, at the regular Troop meeting at Base Rideau on June 17, 2013.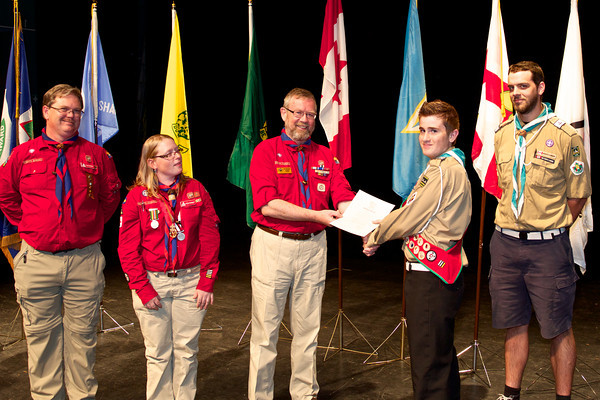 BEAVERS SWIM-UP TO CUBS