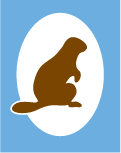 CLICK ON PHOTOS TO SEE
Beavers Having Fun
Beavers (ages 5- 7)
Meeting Nights: Mondays 6:30 - 7:30 p.m.

City View United Church - 6 Epworth Ave. - See Map

To load a Google Calendar into this add-on:
Make sure your Google Calendar is set to "Public" (Google's instructions here.)
Paste your calendar's "HTML URL" into the text block by clicking the button in the upper right corner of this box.
Beaver Tales

September 2017
Welcome to New and Returning Beavers!
It is always a pleasure to see our new and returning Beavers. We hope that you have had a safe and happy summer. We are looking forward to a great season. There are lots of fun themes and activities planned.


Weekly Meetings
Our weekly meetings run from 6:30-7:30PM on Monday evenings at City View United Church. Meetings are usually cancelled on holiday Mondays, such as this upcoming Thanksgiving, October 9th. We do a lot of active games and we go outdoors when the weather permits. As such, please make sure your child comes to meetings with appropriate footwear. The Church lacks a water fountain, we ask that Beavers come with a water bottle, clearly labeled with their name.

September Activities:
11 Sept "Building Forts" Outside if weather permits
18 Sept "Indoor Games"
23 Sept –
Saturday
- "Apple Day"

(details below)
25 Sept – "Fall walk to the playground\park" – Bring flashlights
02 Oct – "Building Flyers" – testing them outside if weather permits
09 Oct – No Meeting – Holiday –

Info on meetings:
11 Sept – Outside building fort structures with sticks.

Please come dressed for being outside.

Children are welcome to bring flashlights and remember to bring a water bottle.

If the weather is poor, we will move indoors.

Apple Day – Saturday September 23th


Each year, our Colony participates in Scout Apple Day, which is one of our major fundraising events. This year, Apple Day will be on Saturday, September 23rd, from 10AM-12PM. Our location will be at the Canadian Tire Store at 1660 Carling Avenue.
Through Apple Day, youth receive donations from the public and present an apple in appreciation. Money raised during Apple Day (as with our other fundraisers) goes towards improving the Scouting program through registration fee subsidies, outings, camping equipment, training and many other endeavours.
We would like Beavers and parents to volunteer, where possible, to do a 30 minute shift. If you are interested, please let us know at your earliest convenience which time period you would prefer.

25 Sept – Outside fall walk
We will be walking to "City View Park" which is a 5 minute walk from the church on Canter Blvd to have fun playing at the park.

Please dress for the weather and bring a flash light as it begins to get dark by 7pm.

If the weather is poor we will stay at the church.


02 Oct – "Building Flyers"
We will be creating a paper gliders and if the weather permits, fly them outside. Please have the beavers come prepared to go outside during the evening.
Uniforms
The Beaver uniform consists of a hat, a vest, and a necker. (The necker and crests are given out at the Investiture ceremony for new beavers). We would like each Beaver to have a complete uniform before the Tail Ceremony and Investiture which will occur on October 16th.


At our Tail Ceremony, the Beavers receive a tail to fasten to their hats. The colour corresponds to their age - brown for the 5-year olds, blue for the 6-year olds, and white for the 7-year olds. All new beavers joining the colony will be invested on this night and will be given the colony's Beaver Scout Necker.
Volunteers Needed


I wish to point out that we are in need of additional trained volunteer members, to support the great program of which we are very proud. If you are interested in becoming a volunteer, please refer to Info For Volunteers on our website. Please note that in recognition of the time that volunteers devote to the Group, registration of one child of a full time active registered volunteer is reduced by 50%.


E-mail List
If you have any questions about our Beaver Colony, meetings, or upcoming events, please don't hesitate to e-mail us 115.beavers@gmail.com and we will reply as soon as possible. Contact information for specific Beaver leaders is given below. We routinely send the Beaver tales newsletter, as well as other important updates, via e-mail.


Website
The website for our Colony can be found at: http://115thphscouts.tripod.com/id17.html
Contacts
If you have any questions or comments, you can reach one of the colony leaders below:
● Paul Bloskie (Lightning), bloskie@hotmail.com, 613-228-3228
● John Holt(Hawkeye, jholtster@gmail.com